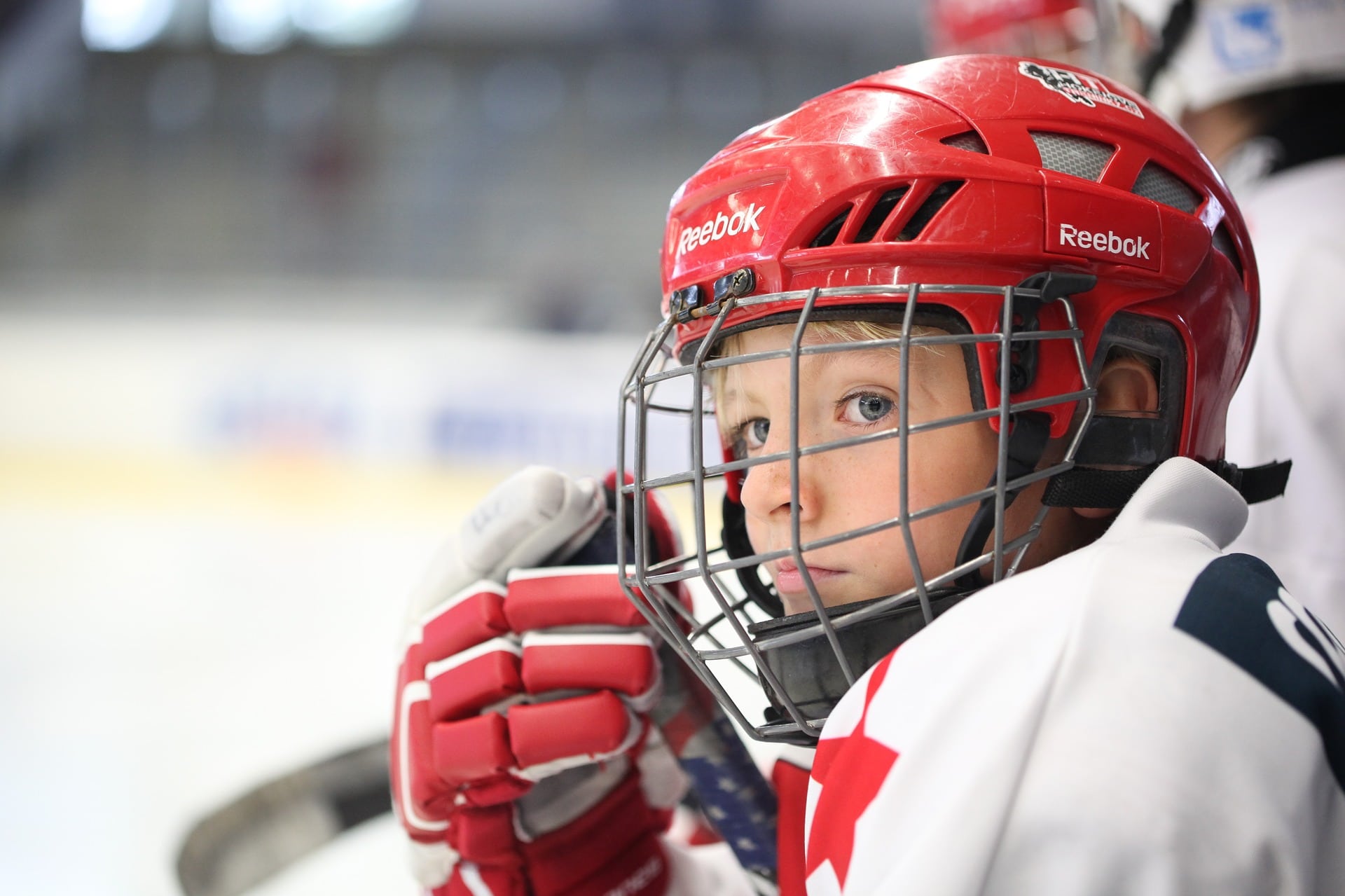 Hockey is a fast paced, energetic sport. But it can also be a great way for kids to learn the art sportsmanship and balance.
Ice hockey or simply known today as hockey is a sport in which two teams of six players compete to move a hard rubber puck, using sticks, into the opposing team's goal for a score. While the official rules of the game at the professional level calls for 3 30 minutes periods, many youth hockey leagues adopt a system composed of three 10 to 15-minute periods. The length can vary from league to league, and age to age.
Though it is generally an aggressive, physical sport,  it can be a great way to maintain fitness and muscle strength for children and adults since players constantly move. It helps develop flexibility, endurance, coordination skills. This sport is best for kids who are energetic and team players.
Typically, children can start skating at age 2 and 3. At about 4, kids usually begin to learn the basics of hockey. Games may be classified as recreational, competitive or select. In Ontario, there are leagues in junior, minor, semi-pro, and professional levels.
The official OMHA age ranges are
| DIVISION | AGE LIMIT |
| --- | --- |
| JUVENILE | 18 & 19 years as at Dec. 31 |
| MIDGET | 15, 16 & 17 years as at Dec. 31 |
| BANTAM | 13 & 14 years as at Dec. 31 |
| PEEWEE | 11 & 12 years as at Dec. 31 |
| ATOM | 9 & 10 years as at Dec. 31 |
| NOVICE | 8 years as at Dec. 31 |
| TYKE | 7 years as at Dec. 31 |
| INITIATION | 5 & 6 years as at Dec. 31 |
Hockey is a sport that involves time commitment. Most practices and games are held two or three times a week. This popular sport also involves costs – the cost for team and league fees and the costs for hockey equipment.
Prices for Hockey gear can vary widely depending on whether you opt to buy new or used hockey equipment, and what standard of gear you buy. On average, the higher the price of the gear, the more protection features it offers. That said, you should really consider the level of play you are involved in before dropping your hard earned money on the best of the best hockey equipment.
House league players, where no checking is permitted, are well protected with even the most basic of gear. Competitive, or "Rep" level players, Junior and "Checking Permitted" league players, will find the investment in higher caliber gear to be worthwhile.
For a young starter player, you can often get a full used hockey gear set for under $200, and under $300 for new.
Now that you have an idea of age ranges, costs and time investment levels, talk to your local league and get your little one on the ice.
When Should My Kids Start Ice Hockey?
ultima modifica:
2018-08-18T15:17:15-04:00
da